Translated by Gilbert Murray. - Cf. An Introduction to Euripides' Alcestis by Murray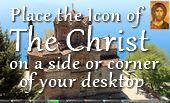 74 pages - You are on Page 3


Thanatos: Aha!
Why here? What mak'st thou at the gate,
Thou Thing of Light? Wilt overtread
The eternal judgment, and abate
And spoil the portions of the dead?
'Tis not enough for thee to have blocked
In other days Admetus' doom
With craft of magic wine, which mocked
The three grey Sisters of the Tomb;
But now once more
I see thee stand at watch, and shake
That arrow-armed hand to make
This woman thine, who swore, who swore,
To die now for her husband's sake.


Apollo: Fear not.
I bring fair words and seek but what is just.

Thanatos: (sneering)
And if words help thee not, an arrow must?



Reference address : https://www.ellopos.net/elpenor/greek-texts/ancient-greece/euripides/alcestis.asp?pg=3