Translated by G. Ross.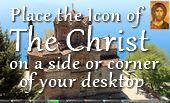 28 pages - You are on Page 2


Part 2

All perfectly formed animals are to be divided into three parts, one that by which food is taken in, one that by which excrement is discharged, and the third the region intermediate between them. In the largest animals this latter is called the chest and in the others something corresponding; in some also it is more distinctly marked off than in others. All those also that are capable of progression have additional members subservient to this purpose, by means of which they bear the whole trunk, to wit legs and feet and whatever parts are possessed of the same powers. Now it is evident both by observation and by inference that the source of the nutritive soul is in the midst of the three parts. For many animals, when either part-the head or the receptacle of the food-is cut off, retain life in that member to which the middle remains attached. This can be seen to occur in many insects, e.g. wasps and bees, and many animals also besides insects can, though divided, continue to live by means of the part connected with nutrition.

While this member is indeed in actuality single, yet potentially it is multiple, for these animals have a constitution similar to that of Plants; plants when cut into sections continue to live, and a number of trees can be derived from one single source. A separate account will be given of the reason why some plants cannot live when divided, while others can be propagated by the taking of slips. In this respect, however, plants and insects are alike.

It is true that the nutritive soul, in beings possessing it, while actually single must be potentially plural. And it is too with the principle of sensation, for evidently the divided segments of these animals have sensation. They are unable, however, to preserve their constitution, as plants can, not possessing the organs on which the continuance of life depends, for some lack the means for seizing, others for receiving their food; or again they may be destitute of other organs as well.



Reference address : https://www.ellopos.net/elpenor/greek-texts/ancient-greece/aristotle/youth-old-life-death-breathing.asp?pg=2