Translated by J. Beare.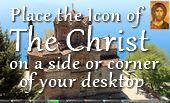 35 pages - You are on Page 3


Of the two last mentioned, seeing, regarded as a supply for the primary wants of life, and in its direct effects, is the superior sense; but for developing intelligence, and in its indirect consequences, hearing takes the precedence. The faculty of seeing, thanks to the fact that all bodies are coloured, brings tidings of multitudes of distinctive qualities of all sorts; whence it is through this sense especially that we perceive the common sensibles, viz. figure, magnitude, motion, number: while hearing announces only the distinctive qualities of sound, and, to some few animals, those also of voice. indirectly, however, it is hearing that contributes most to the growth of intelligence. For rational discourse is a cause of instruction in virtue of its being audible, which it is, not directly, but indirectly; since it is composed of words, and each word is a thought-symbol. Accordingly, of persons destitute from birth of either sense, the blind are more intelligent than the deaf and dumb.

Part 2

Of the distinctive potency of each of the faculties of sense enough has been said already.

But as to the nature of the sensory organs, or parts of the body in which each of the senses is naturally implanted, inquirers now usually take as their guide the fundamental elements of bodies. Not, however, finding it easy to coordinate five senses with four elements, they are at a loss respecting the fifth sense. But they hold the organ of sight to consist of fire, being prompted to this view by a certain sensory affection of whose true cause they are ignorant. This is that, when the eye is pressed or moved, fire appears to flash from it. This naturally takes place in darkness, or when the eyelids are closed, for then, too, darkness is produced.



Reference address : https://www.ellopos.net/elpenor/greek-texts/ancient-greece/aristotle/sense-sensible.asp?pg=3