Translated by W. Roberts.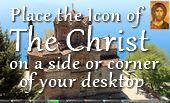 128 pages - You are on Page 4


Nevertheless, the underlying facts do not lend themselves equally well to the contrary views. No; things that are true and things that are better are, by their nature, practically always easier to prove and easier to believe in. Again, (4) it is absurd to hold that a man ought to be ashamed of being unable to defend himself with his limbs, but not of being unable to defend himself with speech and reason, when the use of rational speech is more distinctive of a human being than the use of his limbs. And if it be objected that one who uses such power of speech unjustly might do great harm, that is a charge which may be made in common against all good things except virtue, and above all against the things that are most useful, as strength, health, wealth, generalship. A man can confer the greatest of benefits by a right use of these, and inflict the greatest of injuries by using them wrongly.

It is clear, then, that rhetoric is not bound up with a single definite class of subjects, but is as universal as dialectic; it is clear, also, that it is useful. It is clear, further, that its function is not simply to succeed in persuading, but rather to discover the means of coming as near such success as the circumstances of each particular case allow. In this it resembles all other arts. For example, it is not the function of medicine simply to make a man quite healthy, but to put him as far as may be on the road to health; it is possible to give excellent treatment even to those who can never enjoy sound health. Furthermore, it is plain that it is the function of one and the same art to discern the real and the apparent means of persuasion, just as it is the function of dialectic to discern the real and the apparent syllogism. What makes a man a 'sophist' is not his faculty, but his moral purpose. In rhetoric, however, the term 'rhetorician' may describe either the speaker's knowledge of the art, or his moral purpose. In dialectic it is different: a man is a 'sophist' because he has a certain kind of moral purpose, a 'dialectician' in respect, not of his moral purpose, but of his faculty.

Let us now try to give some account of the systematic principles of Rhetoric itself-of the right method and means of succeeding in the object we set before us. We must make as it were a fresh start, and before going further define what rhetoric is.



Reference address : https://www.ellopos.net/elpenor/greek-texts/ancient-greece/aristotle/rhetoric.asp?pg=4