Translated by G. Mure.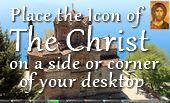 84 pages - You are on Page 2


If he did not in an unqualified sense of the term know the existence of this triangle, how could he know without qualification that its angles were equal to two right angles? No: clearly he knows not without qualification but only in the sense that he knows universally. If this distinction is not drawn, we are faced with the dilemma in the Meno: either a man will learn nothing or what he already knows; for we cannot accept the solution which some people offer. A man is asked, 'Do you, or do you not, know that every pair is even?' He says he does know it. The questioner then produces a particular pair, of the existence, and so a fortiori of the evenness, of which he was unaware. The solution which some people offer is to assert that they do not know that every pair is even, but only that everything which they know to be a pair is even: yet what they know to be even is that of which they have demonstrated evenness, i.e. what they made the subject of their premiss, viz. not merely every triangle or number which they know to be such, but any and every number or triangle without reservation. For no premiss is ever couched in the form 'every number which you know to be such', or 'every rectilinear figure which you know to be such': the predicate is always construed as applicable to any and every instance of the thing. On the other hand, I imagine there is nothing to prevent a man in one sense knowing what he is learning, in another not knowing it. The strange thing would be, not if in some sense he knew what he was learning, but if he were to know it in that precise sense and manner in which he was learning it.

Part 2

We suppose ourselves to possess unqualified scientific knowledge of a thing, as opposed to knowing it in the accidental way in which the sophist knows, when we think that we know the cause on which the fact depends, as the cause of that fact and of no other, and, further, that the fact could not be other than it is. Now that scientific knowing is something of this sort is evident-witness both those who falsely claim it and those who actually possess it, since the former merely imagine themselves to be, while the latter are also actually, in the condition described. Consequently the proper object of unqualified scientific knowledge is something which cannot be other than it is.



Reference address : https://www.ellopos.net/elpenor/greek-texts/ancient-greece/aristotle/posterior-analytics.asp?pg=2