Translated by R. Hardie and R. Gaye.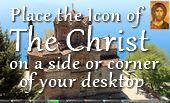 128 pages - You are on Page 2


Part 2

The principles in question must be either (a) one or (b) more than one. If (a) one, it must be either (i) motionless, as Parmenides and Melissus assert, or (ii) in motion, as the physicists hold, some declaring air to be the first principle, others water. If (b) more than one, then either (i) a finite or (ii) an infinite plurality. If (i) finite (but more than one), then either two or three or four or some other number. If (ii) infinite, then either as Democritus believed one in kind, but differing in shape or form; or different in kind and even contrary.

A similar inquiry is made by those who inquire into the number of existents: for they inquire whether the ultimate constituents of existing things are one or many, and if many, whether a finite or an infinite plurality. So they too are inquiring whether the principle or element is one or many.

Now to investigate whether Being is one and motionless is not a contribution to the science of Nature. For just as the geometer has nothing more to say to one who denies the principles of his science-this being a question for a different science or for or common to all-so a man investigating principles cannot argue with one who denies their existence. For if Being is just one, and one in the way mentioned, there is a principle no longer, since a principle must be the principle of some thing or things.

To inquire therefore whether Being is one in this sense would be like arguing against any other position maintained for the sake of argument (such as the Heraclitean thesis, or such a thesis as that Being is one man) or like refuting a merely contentious argument-a description which applies to the arguments both of Melissus and of Parmenides: their premisses are false and their conclusions do not follow. Or rather the argument of Melissus is gross and palpable and offers no difficulty at all: accept one ridiculous proposition and the rest follows-a simple enough proceeding.



Reference address : https://www.ellopos.net/elpenor/greek-texts/ancient-greece/aristotle/physics.asp?pg=2