Translated by W. Ross.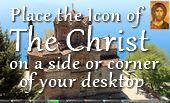 128 pages - You are on Page 34


BOOK III

1

Since virtue is concerned with passions and actions, and on voluntary passions and actions praise and blame are bestowed, on those that are involuntary pardon, and sometimes also pity, to distinguish the voluntary and the involuntary is presumably necessary for those who are studying the nature of virtue, and useful also for legislators with a view to the assigning both of honours and of punishments. Those things, then, are thought-involuntary, which take place under compulsion or owing to ignorance; and that is compulsory of which the moving principle is outside, being a principle in which nothing is contributed by the person who is acting or is feeling the passion, e.g. if he were to be carried somewhere by a wind, or by men who had him in their power.

But with regard to the things that are done from fear of greater evils or for some noble object (e.g. if a tyrant were to order one to do something base, having one's parents and children in his power, and if one did the action they were to be saved, but otherwise would be put to death), it may be debated whether such actions are involuntary or voluntary. Something of the sort happens also with regard to the throwing of goods overboard in a storm; for in the abstract no one throws goods away voluntarily, but on condition of its securing the safety of himself and his crew any sensible man does so. Such actions, then, are mixed, but are more like voluntary actions; for they are worthy of choice at the time when they are done, and the end of an action is relative to the occasion. Both the terms, then, 'voluntary' and 'involuntary', must be used with reference to the moment of action. Now the man acts voluntarily; for the principle that moves the instrumental parts of the body in such actions is in him, and the things of which the moving principle is in a man himself are in his power to do or not to do. Such actions, therefore, are voluntary, but in the abstract perhaps involuntary; for no one would choose any such act in itself.



Reference address : https://www.ellopos.net/elpenor/greek-texts/ancient-greece/aristotle/nicomachean-ethics.asp?pg=34