Translated by E. Webster.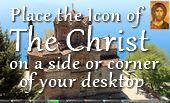 100 pages - You are on Page 11


These views involve impossibilities, some of which are common to all of them, while others are peculiar to some only.

This is the case, first, with those who say that the comet is one of the planets. For all the planets appear in the circle of the zodiac, whereas many comets have been seen outside that circle. Again more comets than one have often appeared simultaneously. Besides, if their tail is due to reflection, as Aeschylus and Hippocrates say, this planet ought sometimes to be visible without a tail since, as they it does not possess a tail in every place in which it appears. But, as a matter of fact, no planet has been observed besides the five. And all of them are often visible above the horizon together at the same time. Further, comets are often found to appear, as well when all the planets are visible as when some are not, but are obscured by the neighbourhood of the sun. Moreover the statement that a comet only appears in the north, with the sun at the summer solstice, is not true either. The great comet which appeared at the time of the earthquake in Achaea and the tidal wave rose due west; and many have been known to appear in the south. Again in the archonship of Euclees, son of Molon, at Athens there appeared a comet in the north in the month Gamelion, the sun being about the winter solstice. Yet they themselves admit that reflection over so great a space is an impossibility.



Reference address : https://www.ellopos.net/elpenor/greek-texts/ancient-greece/aristotle/meteorology.asp?pg=11