A Literal Translation, with Notes.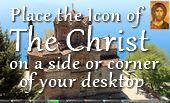 INTRODUCTION

Like the 'Lysistrata,' the 'Thesmophoriazusae, or Women's Festival,' and the next following play, the 'Ecclesiazusae, or Women in Council' are comedies in which the fair sex play a great part, and also resemble that extremely scabreux production in the plentiful crop of doubtful 'double entendres' and highly suggestive situations they contain.

The play has more of a proper intrigue and formal denouement than is general with our Author's pieces, which, like modern extravaganzas and musical comedies, are often strung on a very slender thread of plot. The idea of the 'Thesmophoriazusae' is as follows.

Euripides is summoned as a notorious woman-hater and detractor of the female sex to appear for trial and judgment before the women of Athens assembled to celebrate the Thesmophoria, a festival held in honour of the goddesses Demeter and Persephone, from which men were rigidly excluded. The poet is terror-stricken, and endeavours to persuade his confrère, the tragedian Agathon, to attend the meeting in the guise of a woman to plead his cause, Agathon's notorious effeminacy of costume and way of life lending itself to the deception; but the latter refuses point-blank. He then prevails on his father-in-law, Mnesilochus, to do him this favour, and shaves, depilates, and dresses him up accordingly. But so far from throwing oil on the troubled waters, Mnesilochus indulges in a long harangue full of violent abuse of the whole sex, and relates some scandalous stories of the naughty ways of peccant wives. The assembly suspects at once there is a man amongst them, and on examination of the old fellow's person, this is proved to be the case. He flies for sanctuary to the altar, snatching a child from the arms of one of the women as a hostage, vowing to kill it if they molest him further. On investigation, however, the infant turns out to be a wine-skin dressed in baby's clothes.



Reference address : https://www.ellopos.net/elpenor/greek-texts/ancient-greece/aristophanes/thesmophoriazusae.asp