A Literal Translation, with Notes.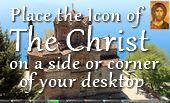 69 pages - You are on Page 66


CHORUS OF WOMEN. Embroidered stuffs, and dainty tunics, and flowing gowns, and golden ornaments, everything I have, I offer them you with all my heart; take them all for your children, for your girls, against they are chosen "basket-bearers" to the goddess. I invite you every one to enter, come in and choose whatever you will; there is nothing so well fastened, you cannot break the seals, and carry away the contents. Look about you everywhere ... you won't find a blessed thing, unless you have sharper eyes than mine.[465] And if any of you lacks corn to feed his slaves and his young and numerous family, why, I have a few grains of wheat at home; let him take what I have to give, a big twelve-pound loaf included. So let my poorer neighbours all come with bags and wallets; my man, Manes, shall give them corn; but I warn them not to come near my door, or--beware the dog![465]

A MARKET-LOUNGER. I say, you, open the door!

A SLAVE. Go your way, I tell you. Why, bless me, they're sitting down now; I shall have to singe 'em with my torch to make 'em stir! What an impudent lot of fellows!

MARKET-LOUNGER. I don't mean to budge.

SLAVE. Well, as you must stop, and I don't want to offend you--but you'll see some queer sights.

MARKET-LOUNGER. Well and good, I've no objection.

[465] Examples of [Greek: para prosdokian] again; see above.



Reference address : https://www.ellopos.net/elpenor/greek-texts/ancient-greece/aristophanes/lysistrata.asp?pg=66