A Literal Translation, with Notes.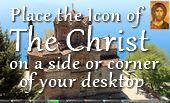 69 pages - You are on Page 64


LACONIAN. We are quite ready, if they will give us back our rampart.

LYSISTRATA. What rampart, my dear man?

LACONIAN. Pylos, which we have been asking for and craving for ever so long.

ATHENIAN. In the Sea-god's name, you shall never have it!

LYSISTRATA. Agree, my friends, agree.

ATHENIAN. But then what city shall we be able to stir up trouble in?

LYSISTRATA. Ask for another place in exchange.

ATHENIAN. Ah! that's the ticket! Well, to begin with, give us Echinus, the Maliac gulf adjoining, and the two legs of Megara.[464]

LACONIAN. Oh! surely, surely not all that, my dear sir.

LYSISTRATA. Come to terms; never make a difficulty of two legs more or less!

ATHENIAN. Well, I'm ready now to off coat and cultivate my land.

[464] Echinus was a town on the Thessalian coast, at the entrance to the Maliac Gulf, near Thermopylae and opposite the northern end of the Athenian island of Euboea. By the "legs of Megara" are meant the two "long walls" or lines of fortification connecting the city of Megara with its seaport Nisaea--in the same way as Piraeus was joined to Athens.



Reference address : https://www.ellopos.net/elpenor/greek-texts/ancient-greece/aristophanes/lysistrata.asp?pg=64