A Literal Translation, with Notes.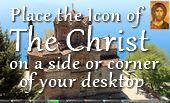 INTRODUCTION

Like 'The Birds' this play rather avoids politics than otherwise, its leading motif, over and above the pure fun and farce for their own sake of the burlesque descent into the infernal regions, being a literary one, an onslaught on Euripides the Tragedian and all his works and ways.

It was produced in the year 405 B.C., the year after 'The Birds,' and only one year before the Peloponnesian War ended disastrously for the Athenian cause in the capture of the city by Lysander. First brought out at the Lenaean festival in January, it was played a second time at the Dionysia in March of the same year--a far from common honour. The drama was not staged in the Author's own name, we do not know for what reasons, but it won the first prize, Phrynichus' 'Muses' being second.

The plot is as follows. The God Dionysus, patron of the Drama, is dissatisfied with the condition of the Art of Tragedy at Athens, and resolves to descend to Hades in order to bring back again to earth one of the old tragedians--Euripides, he thinks, for choice. Dressing himself up, lion's skin and club complete, as Heracles, who has performed the same perilous journey before, and accompanied by his slave Xanthias (a sort of classical Sancho Panza) with the baggage, he starts on the fearful expedition.



Reference address : https://www.ellopos.net/elpenor/greek-texts/ancient-greece/aristophanes/frogs.asp