A Literal Translation, with Notes.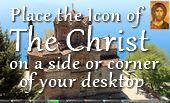 65 pages - You are on Page 2


"This comedy appears to labour under the very same faults as the 'Peace.' The introduction, the secret assembly of the women, their rehearsal of their parts as men, the description of the popular assembly, are all handled in the most masterly manner; but towards the middle the action stands still. Nothing remains but the representation of the perplexities and confusion which arise from the new arrangements, especially in connection with the community of women, and from the prescribed equality of rights in love both for the old and ugly and for the young and beautiful. These perplexities are pleasant enough, but they turn too much on a repetition of the same joke."

We learn from the text of the play itself that the 'Ecclesiazusae' was drawn by lot for first representation among the comedies offered for competition at the Festival, the Author making a special appeal to his audience not to let themselves be influenced unfavourably by the circumstance; but whether the play was successful in gaining a prize is not recorded.



Reference address : https://www.ellopos.net/elpenor/greek-texts/ancient-greece/aristophanes/ecclesiazusae.asp?pg=2