A Literal Translation, with Notes.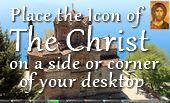 96 pages - You are on Page 11


EPOPS. This is how Sophocles outrages me in his tragedies. Know, I once was Tereus.[187]

EUELPIDES. You were Tereus, and what are you now? a bird or a peacock?[188]

EPOPS. I am a bird.

EUELPIDES. Then where are your feathers? For I don't see them.

EPOPS. They have fallen off.

EUELPIDES. Through illness.

EPOPS. No. All birds moult their feathers, you know, every winter, and others grow in their place. But tell me, who are you?

EUELPIDES. We? We are mortals.

EPOPS. From what country?

EUELPIDES. From the land of the beautiful galleys.[189]

[187] Sophocles had written a tragedy about Tereus, in which, no doubt, the king finally appears as a hoopoe.

[188] A [Greek: para prosdokian]; one would expect the question to be "bird or man."--Are you a peacock? The hoopoe resembles the peacock inasmuch as both have crests.

[189] Athens.



Reference address : https://www.ellopos.net/elpenor/greek-texts/ancient-greece/aristophanes/birds.asp?pg=11