Translated by E. Morshead.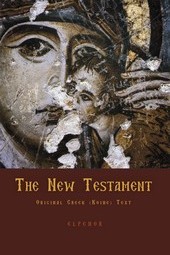 58 pages - You are on Page 3


For she it was who to their guest-right called
Your waxing youth, was patient of the toil,
And cherished you on the land's gracious lap,
Alike to plant the hearth and bear the shield
In loyal service, for an hour like this.
Mark now! until to-day, luck rules our scale;
For we, though long beleaguered, in the main
Have with our sallies struck the foemen hard.
But now the seer, the feeder of the birds
(Whose art unerring and prophetic skill
Of ear and mind divines their utterance
Without the lore of fire interpreted)
Foretelleth, by the mastery of his art,
That now an onset of Achaea's host
Is by a council of the night designed
To fall in double strength upon our walls.
Up and away, then, to the battlements,
The gates, the bulwarks! don your panoplies,
Array you at the breast-work, take your stand
On the floorings of the towers, and with good heart
Stand firm for sudden sallies at the gates,
Nor hold too heinous a respect for hordes
Sent on you from afar: some god will guard!
I too, for shrewd espial of their camp,
Have sent forth scouts, and confidence is mine
They will not fail nor tremble at their task,
And, with their news, I fear no foeman's guile.
A Spy enters.


Reference address : https://www.ellopos.net/elpenor/greek-texts/ancient-greece/aeschylus/seven-against-thebes.asp?pg=3