Translated by E. Morshead.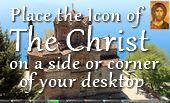 96 pages - You are on Page 2



Watchman: I pray the gods to quit me of my toils,
To close the watch I keep, this livelong year;
For as a watch-dog lying, not at rest,
Propped on one arm, upon the palace-roof
Of Atreus' race, too long, too well I know
The starry conclave of the midnight sky,
Too well, the splendours of the firmament,
The lords of light, whose kingly aspect shows-
What time they set or climb the sky in turn-
The year's divisions, bringing frost or fire.

And now, as ever, am I set to mark
When shall stream up the glow of signal-flame,
The bale-fire bright, and tell its Trojan tale-
Troy town is ta'en: such issue holds in hope
She in whose woman's breast beats heart of man.

Thus upon mine unrestful couch I lie,
Bathed with the dews of night, unvisited
By dreams-ah me!-for in the place of sleep
Stands Fear as my familiar, and repels
The soft repose that would mine eyelids seal.

Reference address : https://www.ellopos.net/elpenor/greek-texts/ancient-greece/aeschylus/agamemnon.asp?pg=2