Translated by W. Roberts.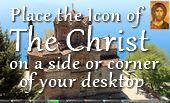 128 pages - You are on Page 2


Now, it is of great moment that well-drawn laws should themselves define all the points they possibly can and leave as few as may be to the decision of the judges; and this for several reasons. First, to find one man, or a few men, who are sensible persons and capable of legislating and administering justice is easier than to find a large number. Next, laws are made after long consideration, whereas decisions in the courts are given at short notice, which makes it hard for those who try the case to satisfy the claims of justice and expediency. The weightiest reason of all is that the decision of the lawgiver is not particular but prospective and general, whereas members of the assembly and the jury find it their duty to decide on definite cases brought before them. They will often have allowed themselves to be so much influenced by feelings of friendship or hatred or self-interest that they lose any clear vision of the truth and have their judgement obscured by considerations of personal pleasure or pain. In general, then, the judge should, we say, be allowed to decide as few things as possible. But questions as to whether something has happened or has not happened, will be or will not be, is or is not, must of necessity be left to the judge, since the lawgiver cannot foresee them. If this is so, it is evident that any one who lays down rules about other matters, such as what must be the contents of the 'introduction' or the 'narration' or any of the other divisions of a speech, is theorizing about non-essentials as if they belonged to the art. The only question with which these writers here deal is how to put the judge into a given frame of mind. About the orator's proper modes of persuasion they have nothing to tell us; nothing, that is, about how to gain skill in enthymemes.

Hence it comes that, although the same systematic principles apply to political as to forensic oratory, and although the former is a nobler business, and fitter for a citizen, than that which concerns the relations of private individuals, these authors say nothing about political oratory, but try, one and all, to write treatises on the way to plead in court. The reason for this is that in political oratory there is less inducement to talk about nonessentials. Political oratory is less given to unscrupulous practices than forensic, because it treats of wider issues. In a political debate the man who is forming a judgement is making a decision about his own vital interests. There is no need, therefore, to prove anything except that the facts are what the supporter of a measure maintains they are. In forensic oratory this is not enough; to conciliate the listener is what pays here. It is other people's affairs that are to be decided, so that the judges, intent on their own satisfaction and listening with partiality, surrender themselves to the disputants instead of judging between them. Hence in many places, as we have said already, irrelevant speaking is forbidden in the law-courts: in the public assembly those who have to form a judgement are themselves well able to guard against that.



Reference address : https://www.ellopos.net/elpenor/greek-texts/ancient-Greece/aristotle/rhetoric.asp?pg=2