Translated by A. Jenkinson.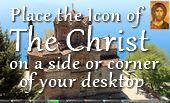 109 pages - You are on Page 2


I call that a term into which the premiss is resolved, i.e. both the predicate and that of which it is predicated, 'being' being added and 'not being' removed, or vice versa.

A syllogism is discourse in which, certain things being stated, something other than what is stated follows of necessity from their being so. I mean by the last phrase that they produce the consequence, and by this, that no further term is required from without in order to make the consequence necessary.

I call that a perfect syllogism which needs nothing other than what has been stated to make plain what necessarily follows; a syllogism is imperfect, if it needs either one or more propositions, which are indeed the necessary consequences of the terms set down, but have not been expressly stated as premisses.

That one term should be included in another as in a whole is the same as for the other to be predicated of all of the first. And we say that one term is predicated of all of another, whenever no instance of the subject can be found of which the other term cannot be asserted: 'to be predicated of none' must be understood in the same way.



Reference address : https://www.ellopos.net/elpenor/greek-texts/ancient-Greece/aristotle/prior-analytics.asp?pg=2