Translated by R. Hardie and R. Gaye.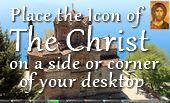 128 pages - You are on Page 3


We physicists, on the other hand, must take for granted that the things that exist by nature are, either all or some of them, in motion which is indeed made plain by induction. Moreover, no man of science is bound to solve every kind of difficulty that may be raised, but only as many as are drawn falsely from the principles of the science: it is not our business to refute those that do not arise in this way: just as it is the duty of the geometer to refute the squaring of the circle by means of segments, but it is not his duty to refute Antiphon's proof. At the same time the holders of the theory of which we are speaking do incidentally raise physical questions, though Nature is not their subject: so it will perhaps be as well to spend a few words on them, especially as the inquiry is not without scientific interest.

The most pertinent question with which to begin will be this: In what sense is it asserted that all things are one? For 'is' is used in many senses. Do they mean that all things 'are' substance or quantities or qualities? And, further, are all things one substance-one man, one horse, or one soul-or quality and that one and the same-white or hot or something of the kind? These are all very different doctrines and all impossible to maintain.

For if both substance and quantity and quality are, then, whether these exist independently of each other or not, Being will be many.

If on the other hand it is asserted that all things are quality or quantity, then, whether substance exists or not, an absurdity results, if the impossible can properly be called absurd. For none of the others can exist independently: substance alone is independent: for everything is predicated of substance as subject. Now Melissus says that Being is infinite. It is then a quantity. For the infinite is in the category of quantity, whereas substance or quality or affection cannot be infinite except through a concomitant attribute, that is, if at the same time they are also quantities. For to define the infinite you must use quantity in your formula, but not substance or quality. If then Being is both substance and quantity, it is two, not one: if only substance, it is not infinite and has no magnitude; for to have that it will have to be a quantity.



Reference address : https://www.ellopos.net/elpenor/greek-texts/ancient-Greece/aristotle/physics.asp?pg=3