Translated by Fred. Kenyon.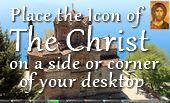 The Athenian Constitution, by Aristotle




SECTION 1

Part 1

...[They were tried] by a court empanelled from among the noble families, and sworn upon the sacrifices. The part of accuser was taken by Myron. They were found guilty of the sacrilege, and their bodies were cast out of their graves and their race banished for evermore. In view of this expiation, Epimenides the Cretan performed a purification of the city.

Part 2

After this event there was contention for a long time between the upper classes and the populace. Not only was the constitution at this time oligarchical in every respect, but the poorer classes, men, women, and children, were the serfs of the rich. They were known as Pelatae and also as Hectemori, because they cultivated the lands of the rich at the rent thus indicated. The whole country was in the hands of a few persons, and if the tenants failed to pay their rent they were liable to be haled into slavery, and their children with them. All loans secured upon the debtor's person, a custom which prevailed until the time of Solon, who was the first to appear as the champion of the people. But the hardest and bitterest part of the constitution in the eyes of the masses was their state of serfdom. Not but what they were also discontented with every other feature of their lot; for, to speak generally, they had no part nor share in anything.



Reference address : https://www.ellopos.net/elpenor/greek-texts/ancient-Greece/aristotle/athenian-constitution.asp