Demetrios Constantelos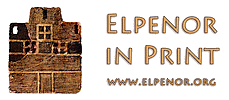 Page 2

THE ANCIENT CHURCH
IN THE HISTORY of the Greek Orthodox Church four stages of development can be distinguished. The first three centuries, through the age of Constantine the Great constitute the apostolic and ancient period. The medieval period includes almost ten centuries, to the fall of Constantinople. The age of captivity starts, roughly, in the fifteenth century and ends about the year 1830. It is followed by the modern period.
Soon after its inception, Christianity was promulgated in the Greek-speaking world of the Roman Empire. It was propagated through the medium of the Greek language; it was interpreted and clarified by the Fathers of Christianity, who were either Greek in origin or Hellenized and who spoke and wrote in Greek. Christian creeds and canons were written and codified in the Greek language by local and ecumenical synods as well. The New Testament books themselves and much of the important literature of the Christian religion of the first ten centuries were written in Greek. Greek philosophical thought and learning were utilized in defining Christian doctrines. Even Western Church Fathers such as Jerome, Ambrose, and Augustine, who wrote in the Latin language, reveal the influence of Greek thought in their writings.
Following three centuries of underground existence and persecution in the Roman Empire, it was again the Greek Church, the Greek language, and Greek missionaries that carried the Christian message in both the East and the West. The Latin element emerged as a major factor in the history of Christianity only in the West and as late as the fifth century. It is significant that Saint Paul, writing to the Church of Rome, did not use Latin but Greek. The early Church in Rome was Greek-speaking, and the Church in the West was an extension of the Church in the East. The leading Roman Catholic theologian Tomas Spidlik, a member of the Society of Jesus, is quite right when he writes: "

We must stress one principle and stress it hard, that the Latin Church originated from the Greek Church as a branch grows from a tree trunk. The Church was implanted by the Greeks and expressed itself in the Greek language until the end of the fourth century

."
Cf. Books for getting closer to Orthodox Christianity ||| Orthodox Images of the Christ ||| Byzantium : The Alternative History of Europe ||| The pulse of Ancient Rome was driven by a Greek heart ||| Vasilief, A History of the Byzantine Empire ||| Schmemann, A History of the Orthodox Church ||| Videos about Byzantium and Orthodoxy ||| Aspects of Byzantium in Modern Popular Music ||| 3 Posts on the Fall of Byzantium ||| Greek Literature / The New Testament

Reference address : https://www.ellopos.net/elpenor/greek-orthodox-history.asp?pg=2