Walter Emil Kaegi, Jr.

© Hellenic College Press, Brookline, Massachusetts, 1983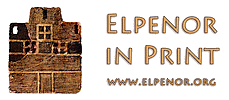 Page 3


The recently published book of John Keegan, The Face of Battle, has brought the problem of combat back to the attention of many historians. Keegan, of course, made no attempt to refer to Byzantium, but he tends to avoid broader questions of strategy, generalship, and logistics, even though they largely shape the context in which his combatants encountered the face of battle.

Military history has been out of fashion for so long that it is necessary, in a time of historians' fascination with economic and socio-cultural aspects of history, to point out that at times the military dimension of historical reality has been important and even decisive; that military events have not always been merely the objective working out of social, economic and intellectual conditions and trends; that at least occasionally military decisions and actions, which, of course, are never entirely dissociated from other dimensions of historical reality, do exert their own influence on events and in the creation of realities. The study of battle and strategy is usually regarded as a boring 'trumpets and drums' approach to history; one with unwarranted obsession with minute details.

Strategy and stratagems are two types of thought that are indissolubly linked with Byzantium. Few Byzantinists read the substantial corpus of Byzantine strategic texts, or even anyone of them, yet they are a very characteristic part of Byzantium's intellectual activities. I shall not presume to talk here about the complex textual problems of Byzantine strategic writings. Instead, these are some observations on broader features of Byzantine attitudes to the handling of strategy, operations, and stratagems. Most of the examples cited here are from the fifth through the eighth centuries.


Cf. Luttwak on The Grand Strategy of the Byzantine Empire ||| Byzantium : The Alternative History of Europe ||| The pulse of Ancient Rome was driven by a Greek heart ||| A History of the Byzantine Empire ||| Videos about Byzantium and Orthodoxy ||| 3 Posts on the Fall of Byzantium ||| Greek Literature

Reference address : https://www.ellopos.net/elpenor/byzantine-military.asp?pg=3