---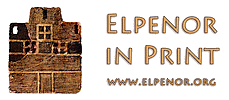 Page 21




Fragments of the lost writings

Melete thanatou

XI. The business of the Christian is nothing else than to be ever preparing for death (meletan apothneskein).


The doctrine of the cross

XXXVI. True knowledge, then, consists in the understanding of Christ, which Paul terms the wisdom of God hidden in a mystery, which "the natural man receiveth not," the doctrine of the cross; of which if any man "taste," he will not accede to the disputations and quibbles of proud and puffed-up men, who go into matters of which they have no perception. For the truth is unsophisticated (Greek: ἀσχημάτιστος/span>); and "the word is nigh thee, in thy mouth and in thy heart," as the same apostle declares, being easy of comprehension to those who are obedient. For it renders us like to Christ, if we experience "the power of his resurrection and the fellowship of His sufferings." For this is the affinity of the apostolical teaching and the most holy "faith delivered unto us," which the unlearned receive, and those of slender knowledge have taught, not "giving heed to endless genealogies," but studying rather [to observe] a straightforward course of life; lest, having been deprived of the Divine Spirit, they fail to attain to the kingdom of heaven. For truly the first thing is to deny one's self and to follow Christ; and those who do this are borne onward to perfection, having fulfilled all their Teacher's will, becoming sons of God by spiritual regeneration, and heirs of the kingdom of heaven; those who seek which first shall not be forsaken.