Table of Contents ||| Clement of Rome ||| Epistle to Diognetus ||| St Polycarp ||| St Ignatius ||| Justin the Martyr ||| St. Irenaeus ||| Hermas ||| Clement of Alexandria ||| Tertullian ||| St. Basil the Great ||| Links
---
Clement of Alexandria Home Page - Resources - In Print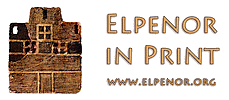 Page 3





BOOK II, CHAPTER V - ON LAUGHTER

People who are imitators of ludicrous sensations, or rather of such as deserve derision, are to be driven from our polity.

For since all forms of speech flow from mind and manners, ludicrous expressions could not be uttered, did they not proceed from ludicrous practices. For the saying, "It is not a good tree which produces corrupt fruit, nor a corrupt tree which produces good fruit," is to be applied in this case. For speech is the fruit of the mind. If, then, wags are to be ejected from our society, we ourselves must by no manner of means be allowed to stir up laughter. For it were absurd to be found imitators of things of which we are prohibited to be listeners; and still more absurd for a man to set about making himself a laughing-stock, that is, the but of insult and derision. For if we could not endure to make a ridiculous figure, such as we see some do in processions, how could we with any propriety bear to have the inner man made a ridiculous figure of, and that to one's face? Wherefore we ought never of our own accord to assume a ludicrous character. And how, then, can we devote ourselves to being and appearing ridiculous in our conversation, thereby travestying speech, which is the most precious of all human endowments? It is therefore disgraceful to set one's self to do this; since the conversation of wags of this description is not fit for our ears, in as much as by the very expressions used it familiarizes us with shameful actions.

Pleasantry is allowable, not waggery. Besides, even laughter must be kept in check; for when given vent to in the right manner it indicates orderliness, but when it issues differently it shows a want of restraint.

Cf. CONSTANTINOPLE ||| BYZANTINE HISTORY ||| NEW TESTAMENT ||| MEISTER ECKHART SITE ||| GREEK LANGUAGE ||| PLATO PAGE ||| LIBRARIES ||| FORUM