From: The History of Rome, by Theodor Mommsen
Translated with the sanction of the author by William Purdie Dickson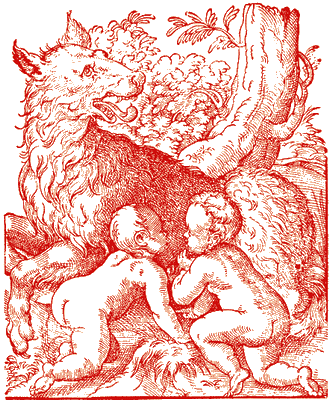 Page 132


With the Bellovaci

More serious resistance was offered by the Bellovaci, who in the previous year had kept aloof from the relief of Alesia; they seem to have wished to show that their absence on that decisive day at least did not proceed from want of courage or of love for freedom. The Atrebates, Ambiani, Caletes, and other Belgic cantons took part in this struggle; the brave king of the Atrebates Commius, whose accession to the insurrection the Romans had least of all forgiven, and against whom recently Labienus had even directed an atrocious attempt at assassination, brought to the Bellovaci 500 German horse, whose value the campaign of the previous year had shown. The resolute and talented Bellovacian Correus, to whom the chief conduct of the war had fallen, waged warfare as Vercingetorix had waged it, and with no small success.

Although Caesar had gradually brought up the greater part of his army, he could neither bring the infantry of the Bellovaci to a battle, nor even prevent it from taking up other positions which afforded better protection against his augmented forces; while the Roman horse, especially the Celtic contingents, suffered most severe losses in various combats at the hands of the enemy's cavalry, especially of the German cavalry of Commius. But after Correus had met his death in a skirmish with the Roman foragers, the resistance here too was broken; the victor proposed tolerable conditions, to which the Bellovaci along with their confederates submitted. The Treveri were reduced to obedience by Labienus, and incidentally the territory of the outlawed Eburones was once more traversed and laid waste. Thus the last resistance of the Belgic confederacy was broken.


Do you see any typos or other mistakes? Please let us know and correct them
Reference address : http://www.ellopos.net/elpenor/rome/5-07-subjugation-west.asp?pg=132